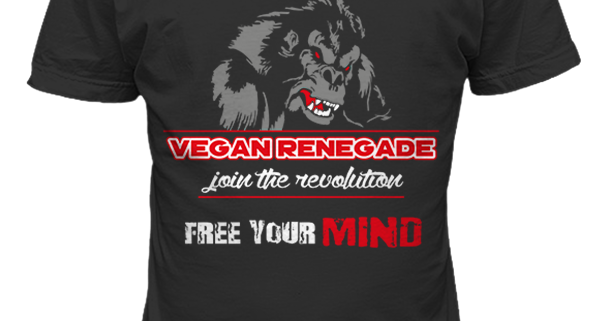 New Tee Design – Vegan Renegade!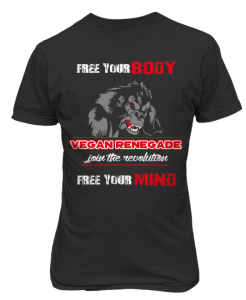 Hey folks, we just launched our first teespring campaign! You can now buy our "Vegan Renegade" design as a tee or hoodie. Dont waste any time, check it out now!
The "Vegan Renegade" design is for all those who adapted the vegan lifestyle or planning on doing so! It features prominent one of the most powerful and intelligent herbivore animals, the gorilla. If you are a vegan badass this tee is for you!
Welcome to the Vegan Revolution!
We are strong… we are healthy… we are indestructible… we are the avengers!
Well, we are not exactly Marvel's famous Avengers, but we are the avengers with a slightly different perspective. We are the animal avengers!
We are not only free from the disease-causing meat that causes the human body to weaken, but most especially, we are free from the crime most people commit against animals. Come to think of it, the less you eat pork and other meat products, the healthier and the clearer your mind becomes. Not to mention, we are now a hotter version of our former selves. By being a vegan, we become immortal… well, not literally immortal. We can still die from old age or from being hit by a truck. But hey, at least we're fitter and we can live longer.
So if you want to be a part of the vegan renegade, come and join us as we fight for a greener world, and yes, a greener platter.
Do you want to be the first to know when we release a new design? Then sign up for our newsletter!
[wysija_form id="1″]
https://fruxcl.com/wp-content/uploads/2015/04/veganrenegade.png
720
590
patrick
https://fruxcl.com/wp-content/uploads/2015/04/logo.png
patrick
2015-04-05 05:23:04
2015-05-23 21:38:16
New Tee Design – Vegan Renegade!