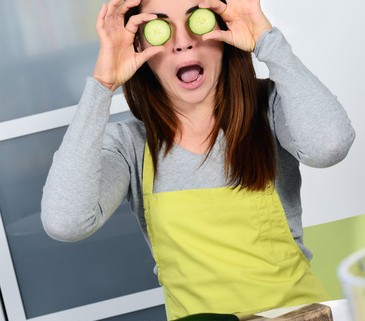 How I Told My Parents I'm Going Vegan, Minus the Horror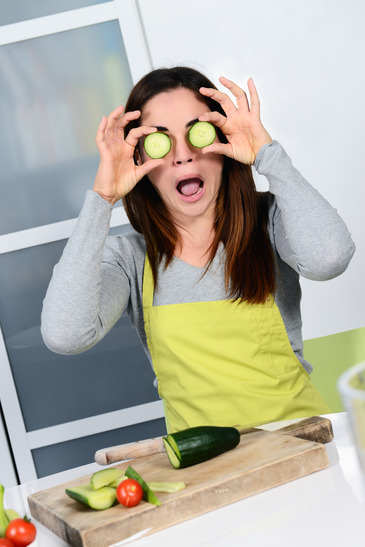 Going vegan may be the best decision you have ever made in your entire life, but it doesn't mean that coming out of the closet and telling your family that you have adapted a new lifestyle is an easy task. Since being vegan also implies that your diet would be different from the rest of the family, it also means that the food they prepare in the kitchen would also be affected—and yes, that's because you decided to take on another route. Nonetheless, there are so many ways you can communicate your thoughts about veganism without shocking your meat-lover parents and siblings. If you are afraid that things won't go your way, don't worry because we got your back.
Reflect on What You Want First
Firstly, the words 'support' and 'inform' are far from being alike. It's either you are telling your family that you are going vegan to inform them, or to ask for support by preparing a different set of meals intended especially for you (okay, your mom might not like this idea). Whatever your intention is, you must be clear with it and you must communicate it clearly to each member of the family. I personally told my husband to avoid bringing meat into the house. It's a good thing that my husband supported me all the way—and yes, he's already a vegan too.
Do Not Bring the Topic of Veganism on the Table
Just to be clear, if there is a thing such as right timing when it comes to telling your family that you're going to take a different path, it's certainly not during breakfast, lunch or dinner. Believe me, if you start telling them about your new lifestyle while they are about to munch on their roasted meat, I'm quite sure it would just result to unpleasant debates.
Be Honest about How You Feel
If you decided to turn into a vegan after 25 years of being head over heels in love with beef steak and roast chicken, there must be a strong reason why you have chosen to turn your back on your old delights. Do not forget to communicate with your family members on why you have chosen to adapt to the vegan philosophy. Remember, veganism is not just what you eat. It's a whole new lifestyle.
Embrace Change, but be Compassionate
Veganism means that you are going to fight everything that your family and your society has taught you. While it may be difficult to change the way you live, veganism can transform your life and make it even more beautiful. Nonetheless, this does not mean that you have the right to judge the way other people feel about eating meat and dairy products. Rather, it is about trying to influence them in the right way without judging them if they still cannot afford to believe in what you believe in. Above all things, being compassionate and patient will help you become the true vegan that you really are.
Note: This article is not written by me, but by a friend of mine who wants to stay anonym.
https://fruxcl.com/wp-content/uploads/2015/04/how-to-tell-parrents-vegan.jpg
547
365
patrick
https://fruxcl.com/wp-content/uploads/2015/04/logo.png
patrick
2015-04-28 23:30:28
2015-05-23 21:50:13
How I Told My Parents I'm Going Vegan, Minus the Horror